Alnico Pot magnets with steel body 32 x 35 mm (Alnico Magnets)
IMA 747
 In Stock
Alnico Pot magnets with steel body 32 x 35 mm, IMA747, Axial.
---
3-5 days (outside Europe 5-7 days)
Para 1 uds. el precio es €26.78
Description
Alnico magnets with a steel frame. This type of Bases are magnetized on one side, leaving the rest free of magnetic field and, as they are protected, the risk of breakage is avoided.
Product Details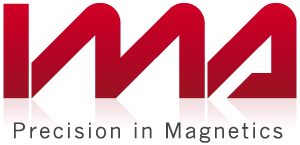 Data sheet
B

35 mm

Direction of magnetisation

Axial

Weight

205.49 g

Temperature

450ºC

Diameter

32 mm