Alnico Magnetic Base 31.5 x 25.5 x 7.5 mm (Alnico Magnets)
IMA 733
 In Stock
Alnico Magnetic Base Ø 31.5 mm (LNG40) Axial.
---
3-5 days (outside Europe 5-7 days)
Para 1 uds. el precio es €15.60
Description
It is a cylindrical magnet like the "horseshoe" type. The different poles (North and South) are in either of the extremes of the cylinder. They are used for attraction purposes.
Product Details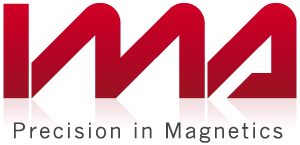 Data sheet
Height

25,5 mm

Magnetic Quality

(LNG40)

Direction of magnetisation

Axial

Weight

145.07

Temperature

350ºC

Tolerance

± 0,1 mm

Diameter

31,5 mm

Diameter (d1)

7,5 mm