Ferrite blocks 24.5x12.5x5 mm, Ferrite magnets, cheap magnets
B-24.5x12.5x5-F
 Out-of-Stock
Ferrite blocks 24.5 x 12.5 x 5 mm, (Y30BH), Axial.
---
3-5 days (outside Europe 5-7 days)
Para 1 uds. el precio es €3.48
Description
Supplied uncoated
Ferrite blocks are resistant to many chemicals, e.g. solvents, alkalis and hydrofluoric acid. They also have excellent corrosion resistance, can be magnetised with multiple poles and do not rust.
Product Details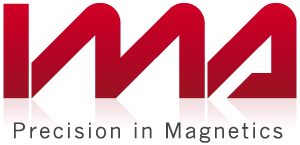 Data sheet
B

12 mm

Magnetic Quality

(Y30BH)

C

5 mm

Direction of magnetisation

Axial

Weight

7,2 g

Tolerance

± 0,1 mm

A

24.5