Alnico bar Magnets 8 x 150 mm Axial (Alnico Magnets)
BR-8x150-A
 In Stock
Alnico bar magnets 8 x 150 mm, (LNG44) Axial, Uncoated.
These bars are served with the blind end (without thread).
We can put 8 metrics on 1 or 2 ends.
If you want something different, specify it in the "observations" section when ordering.
---
3-5 days (outside Europe 5-7 days)
Description
Alnico rods have a lower coercive field, which enables magnetisation and demagnetisation at low electrical power. They have a magnetic orientation which must be carried out during their heat treatment to ensure a magnetic field with a defined magnetisation direction.
Product Details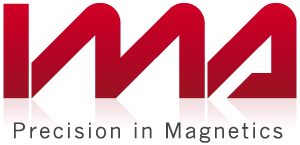 Data sheet
Magnetic Quality

(LNG44)

Direction of magnetisation

Axial

Temperature

425ºC

Tolerance

± 0,1 mm

Length

150 mm

Diameter

8 mm