Magnetic Rubber CM2 300 x 15 x 6 mm - Magnetic Tapes
300x15x6mm-CM2
 In Stock
Natural magnetic tape CM2, 300 mm x 15 mm x 6 mm, Axial North pole.
---
3-5 days (outside Europe 5-7 days)
Description
This tape allows, thanks to the orientation of its magnetic particles, the possibility of magnetizing it on both sides, thereby achieving greater holding power. It can be supplied in sheets or strips.
Product Details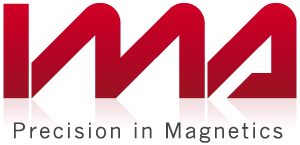 Data sheet
(A) - Length

300

( C ) -Thick

6 (mm)

( B ) -Width

15

Weight

102.6 g

Temperature

60ºC