Round magnets in ferrite Ø20mm
Ø20 MM
 Product available with different options
Ferrite plasticized magnets.
Each unit contains (10 Plasticized Magnets)
---
3-5 days (outside Europe 5-7 days)
Para 1 uds. el precio es €1.77
Description
They are suitable for planning and organisation in workshops or offices. Thanks to their easy attachment and low cost, they can be used for marking plans, charts and for attaching notes or photos to a fridge, locker, cupboard, whiteboard or any other magnetic surface.
We have different references depending on the colours:
| | | | |
| --- | --- | --- | --- |
|  A (mm)   |  C (mm) |    Colour    |     Reference      |
|      20  |     7.5 |    White |     IPLS0015 |
|      20 |     7.5 |    Purple |     IPLS0013 |
|      20 |     7.5 |    Black |     IPLS0016 |
|      20 |     7.5 |    Green |     IPLS0011 |
|      20 |     7.5 |     Blue |     IPLS0012 |
|      20 |     7.5 |   Yellow |     IPLS0010 |
|      20 |     7.5 |     Red |     IPLS0009 |
|      20 |     7.5 |   Orange |     IPLS0014 |
|      20 |     7.5 |     Grey |     IPLS0073 |
|      20 |     7.5 |   Chrome   |    IPLS01100 |
Product Details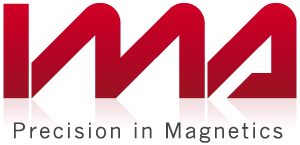 Data sheet
C

7.5 mm

Weight

5

Temperature

60ºC

A

20
Specific References
EAN13

8435533639908