Magnetic Picker for Wheelbarrows - Magnetic Separation
Magnetic Picker for Wheelbarrows
 Last items in stock
The Magnetic Picker for Wheelbarrows 1210 x 77 x 165 can leave the entire surface of our workplaces clean of metal particles, preventing possible accidents or damage to machinery.
---
3-5 days (outside Europe 5-7 days)
Para 1 uds. el precio es €373.74
Description
The magnetic collectors are acquired for cleaning and safety, thanks to its easy handling. Removing all metal objects obtained during the cleaning process is very simple.
This type of magnetic broom is perfect for collecting nuts, screws, metal shavings, washers and other ferritic products ...
It is easy to work with industrial machines and that a particle or metallic object is detached from the ground. It is important to keep the workplace clean, leaving the surface free of debris so that they cannot harm or hinder our work.
In just one pass, the magnetic collectors can leave the surface completely free of metal particles, avoiding possible accidents or damage to machinery.
Product Details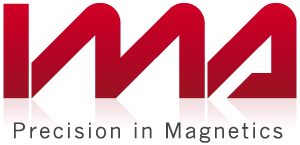 Data sheet
Height

77 mm

Weight

11 Kg

Length

1210 mm

Width

165 mm